When you're in the process of buying a home, certain factors should be taken into consideration. It is important to differentiate between what you need and what you want when considering all of your options.  This step deals with "Needs vs Wants When Buying A Home".
There are many different aspects to consider when searching for your ideal home; from location to features of the property itself – even things like potential resale value. So, that begs the question: What do future house buyers need versus what may they simply just want?
Whether you're a first-time buyer or a seasoned homeowner, let's explore the needs and wants that come along with buying a brand-new home!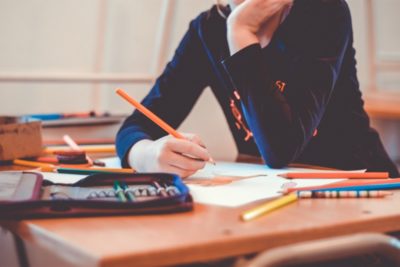 The Difference Between A Needs vs Wants When Buying A Home
When deciding on what kind of home to purchase, the difference between "needs" and "wants" is important. Generally speaking, your needs are the essential features and amenities that you must have to make a house truly feel like a home. Your wants can be the additional features and amenities that may enhance the functionality and comfort of your home but are not necessary.
When considering your needs, you should determine which features will best suit your lifestyle. Consider factors such as location, size, style, and budget when making a list of absolute "must-haves". It is important to keep in mind that these needs may be the most expensive parts of your home purchase.
On the other hand, wants are more based on your personal preferences and can include everything from interior design options to outdoor landscaping. These items often have less impact on the actual function of the house, but may still be important to you in terms of comfort or convenience. They may also be the most enjoyable part of the home-buying journey, as you bring your tastes and style to life.
Needs In Your Home
1. Space: When looking for a home, it's important to consider how much space you need. Do you need two bedrooms or three? Are you looking for an open layout? Is a formal dining room important to your lifestyle? All of these factors should be considered when shopping for a home.
2. Location: Where you live is just as important as the actual house itself. Do you need to be close to work? Is it important that your children attend a certain school district? Do you want to live in an urban area or a rural one? Consider all of these aspects when looking for a home.
Wants In Your Home
1. Amenities
Amenities are a great way to add luxury and convenience to your home. From swimming pools to hot tubs, fireplaces, saunas, media rooms, or outdoor kitchens – the possibilities are endless!
Staying on trend with the latest styles in kitchen appliances or window treatments can also help you create an inviting atmosphere. Weigh all the costs associated with the amenities you're considering to make sure they fit into your budget.
2. Aesthetics
Beauty isn't just skin-deep! Aesthetics play an important role when it comes to making a house a home. Consider things like flooring, wall colors, furniture, and art pieces that reflect your style and bring personality to your living space.
A home's architecture is also an important factor in the aesthetics you choose: something like a vaulted ceiling could provide a bright, airy vibe that would work well with light colors and modern furniture, for example. When weighing needs versus wants, keep in mind that items like custom window treatments or artwork can be added to any space and can easily be changed out if you decide you want something new.
Conclusion
With the right combination of needs, wants, and budget considerations, you can create your dream home. Prioritize what matters most to you and weigh all the factors that come into play when it comes to making a purchasing decision. With some careful planning and creative thinking, you can create a beautiful home that suits your needs and lifestyle.